Need help to Stop Smoking- Lose Weight- Sleep Better- Increase Confidence ? Why not try hypnosis?
Call Tim Ewing 206-412-4846. I did and it helped a great deal. Thanks Tim.

April Happy Birthdays * Sarah Maria * * April * * Noel * * Kenny Lee * * Tara * * Jim McLaughlin*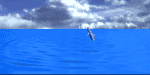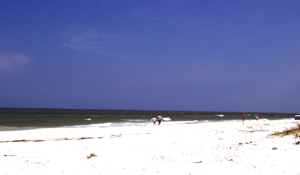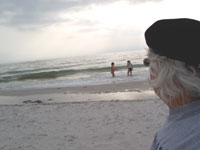 Where am I playing? Cabo San Lucas Web Cam

May 4, 2005
There was a severe thunderstorm warning this morning and hail the size of quarters or larger were expected. The worst of the storm passed us by and we simply got a tropical torrential downpour instead. It is now just gray, over cast and warm with the sound of birds cawing, chirping and cooing in the late morning humid air. A large pelican just cruised by above the channel searching for a late breakfast. Andie and I are still twitching like robots in need of oil on their hinges. The initial pain of bad sunburn is now augmented by the itching of the healing process. We are still grateful to not be working or home cleaning house. We may be able to flex our limbs enough to walk on the beach later. Since the sun is filtered through clouds that are reminiscent of Washington, we should be safe from further skin damage.
I look at the guitar and turn away with no real desire to pick it up and play. I am not sure why. I hope for an awakening that has not been forthcoming. I look for dreams that lie sleeping somewhere as in a mist covered land where direction is hard to determine and sight is short in deed. A lone pigeon looks down from the telephone wire above the house and bobs his head curiously in my direction. Perhaps he is seeking a bit of breakfast himself. Compressor driven nail guns fire across the street where construction is moving forward on a new house. The smell of ozone permeates the air on this midweek day in vacation land as grayness settles further and deeper across the sky. It is a good day to be alive.
You can escape life, but you can't escape death.
May 2, 2005
God knows what shape we would be in if it was sunny the first day. Andie is almost delirious with sunburn, Liz has red cheeks, I can't feel my legs and chest they are so sun burned. All I can say is ouch. I think I will be okay tomorrow but Andie looks like the old Coppertone add with the white cheeks showing as the dog pulls the suit bottom down. She is not having much fun right now. I have to go because she doesn't want me on my dumb computer.
It is a cool 74 degrees and overcast with a prediction of rain the rest of the week. Mike and April will be arriving in Cabo San Lucas today where it continues to be clear and sunny. It just doesn't seem to be our destiny to find warm sunshine this year. Still, it is good to be away from daily cares, work and in the comfort of Clearwater Beach for a few days. We are getting some much needed rest and relaxation. I played the guitar a bit last night and I am cultivating some chord progressions for a couple of new songs. I don't have any idea for lyrics as yet though. We are about to take a look at pictures Andie took. She has a beautiful series of pictures she has taken of Liz and I think that is what the rest of the pictures we about to view are also. She has the gift of capturing people at their most natural and best. Life in a photo, life like a dream.
I just finished a Dean Koontz novel and although his writing is kind of creepy, there are always some good messages in the stories and a theme of good ultimately triumphing over, or at least surviving, evil. He also talks about the responsibility that writers have. I like that because it reminds me to continue to mine for tid bits of wisdom to pass on through prose. Some times the mind just wants to be still and will not deliver clear informative thoughts. At those times I suppose it is best to just relax and listen to the silence and feel peace in the stillness.
For information on ways to be involved in Sarah Maria Murat's new film click on this link Movie.
Click on any of these links for information on making donations to help aid victims of the tsunami.

May 1, 2005
It rained last night in a tropical down pour. It almost sounded like hail. Earlier I took a nap while Andie and Liz walked to the beach and went swimming. Andie says the water was okay when you got used to it. Andie saw a shark fin swimming around a couple of guys on Jet Skies. They didn't seem phased by it at all.
It is cold and overcast so we are lounging around the house today. Andie and Liz went to get groceries and came back with new clothes. Maria called and she is sick so she won't be coming down today from Orlando. Hope she gets better soon. Timing is everything isn't it. We still have the rest of the week so we will see what happens. It is very quiet here. It is a good place to do some writing but I haven't taken Andie's guitar out of the case yet. Missing the Fickel audience I guess. My brain is on hold, there is no data available.

April 30, 2005
Part II
A few days ago, on Thursday night, we went to Sarah's to celebrate her birthday: Josh, Christina, Liz, Andie and I. Sarah wanted to cook us a dinner and serve us cake as part of her birthday celebration. This was an amazing thing. I got to spend several hours with just the two of us talking about any and everything. It was just a heart warming experience. I was so thankful that Josh and Christina came also. Now Josh gave Sarah a card that had references to farting styles. Liz gave me a thematically similar card for my birthday. Anyway, Sarah looked and sounded great and she seemed to genuinely enjoy sharing her space and her time with the family that I was very deeply touched. Andie and I would like to see Sarah weigh in a few pounds heavier but that is probably because I am heavier than I have ever been. Sarah seems to be in a good space and at peace with herself more so than I have seen her in many many moons, maybe ever. It was a grand celebration. Happy birthday Sarah and thank you.
Chani called but we were in the air. Thanks for the good wishes. We miss you too. Thank you Josh and Christina for watching the house while we are away.
We are in Clearwater Beach and Andie is dancing around Randy and Terri's living room to some Bongo Jazz Album. It sounds like Henry Mancini meets Mongo Santa Maria. She is doing her best ballet jazz improv. I wish I had the video camera going. We had a hell of a ride here. Outside of Atlanta we hit some turbulence that could make a person lose their fillings. Then we did something I had never experienced before on a jet. We dropped like you do at the top of Space Mountain at Disney World in a way in which your stomach has to catch up with your body. Everyone on the plane went Ooooooh. Kayden was about to kick his way out of Liz's tummy. I put my hand on her tummy to calm him down. I was very glad when we landed in Atlanta. We managed to make our next flight to Tampa without a hitch and we stumbled off the plane at around 8:30 this morning. I called Maria when we finally arrived at the house around 10. My phone was dead on the plane and since she hadn't heard from us she embarked on a home improvement project and I haven't heard from her since. I hope we get to see her.
Liz went down for a nap upon our arrival. Andie and I walked to the beach and ended up at the Palm Pavilion where we had a Corona and listened to a solo artist play Jimmy Buffet and Reggae. All his music was sequenced and he looked very bored. Andie asked me if I thought it would be boring to play to prerecorded music. I think it depends. It could fun if you got into the energy of it. I would prefer to play music live with my friends. From the second we got here I was missing Randy and Terri. I am so glad to be in Florida again and at the same time I miss our friends badly. We are so grateful for this chance to have a break.
We didn't get any pictures yet. I took a few, bit I didn't think the camera was working, so they are pretty silly. By the way, Mike and April are supposed to wave to the web cam from the Mango Deck in Cabo San Lucas on Tuesday at 9:30. I hope I can catch it and download the picture. Keep an eye.

April 28, 2005
Last night Mike and Jimmy both stopped by the studio for visits, but at separate times. We ran through some of the songs and talked about the next CD, life, relationships, the government and the kind of things musicians talk about when they are trying to listen to tracks. We had some laughs and shared some concerns and found the world was just the same at the end of our conversations. Christopher called and said he will be in to play Provinces again in May. He talked about a book called something like Surviving the End of a Relationship and said it was a good read. He also shared some of his feelings about facing changes in life and what it takes to grow as a human being: faith.
I also felt Kayden doing aerobics in Liz's tummy yesterday. I said from the feel of his activities he might just come out her belly button. She did not think that was very funny. Oops. Josh is dreaming of and noticing babies every where he looks. He was discussing the benefits of breast feeding and how you can tell if babies are breast fed or not. Christina looked quite pleased to hear him talking about babies. He is doing some construction work this week and he always feels better when he has work. He is interested in auditioning for Sarah's movie too. I think Josh would do great as an actor.
It is a new day. Embrace it.

April 27, 2005
Two days until we are away to Florida and none too soon. I read something yesterday and it said everything is not an emergency and when you die your in box won't be empty. So contentment must be somewhere between over active and lazy. I believe in Jazz it is called cool: 50% fire and 50% ice. Vacation is a great time for cool but a little sprinkled on the day to day is a good thing. Yesterday Andie and I took a walk at sunset. There are so many trees out here that you have to look up to see the colors in the sky. One of our dreams is to live where we have a clear view of the water and the setting sun. It was nice just to walk along beside each other and enjoy the fresh air. Walking our little dog is really 1/3 with her walking and 2/3 with one of us carrying her. As she gets older I think she may be getting a little better perspective on her real size. Most of her life I think she saw herself as a Great Dane. I think all of our inner perspectives change a lot with time. As we walked there was a lot of purple and pink in the sky and it was good for the soul. It was cool.
I got a call from my dad this morning and it is always good to hear from him. He is checking up on us almost weekly. He said he had planned to be in Florida when we were going to be there but couldn't seem to work some things out so we will miss him this trip. He and Judith are part of a Christian Revival this coming weekend in Tennessee. If you are so inclined, you might say some prayers for them and for our friends, Randy and Terri as they go through this next phase in their lives: peace, comfort and guidance. We have shared so much in so little time. Many blessings to them and their family.
When dreams return we are young again. Our friend Sharon from Chicago won several medals in a horseback riding competition last week. She hadn't competed since she was 13 and that was more than two weeks ago. You see, all those things you give up to raise a family can be revisited later on and successfully so. Now that is cool.

April 26, 2005
Happy birthday Sarah. Lovely Sarah, busy Sarah. Go, go, go and then go some more. I am proud of how Sarah is able to taste all her talents in music, film, dance, art and writing. She used to speak of having to pick one and forget about the rest and it seems she has learned that all of her talents are gifts she can develop and enjoy. I am excited to watch the progress on her new feature length film. It is great as a father to see her mature and develop her talents and her spirit. I think she has the most disciplined approach of any of us when it comes to studying her art. But God made us all according to some plan. I like it when Sarah's has more joy for her. She smiles so brightly when she smiles. We love you Sarah. I am so glad she is in the states at this time. Her travels have taken her to India were she was some what stranded for a time and we did not sleep well with her so far away and us unable to reach her. She rode the mountainous back roads of Columbia on local buses and though her adventures were the stuff of documentaries they were the source of restless nights and days for us. On another occasion she called alone and lost in the subways of New York City. God bless her adventurous spirit and thank God for her guardian angel.
The new week is making its way and we are weakly approaching another brief break from the day to day routines. Liz, Andie and I will be leaving for Florida on Friday. It is nice to have Josh and Christina at the house and they will enjoy the time of having the place to themselves. I spoke to Randy from Ohio yesterday. He was somewhere on a four hour drive to a job site. He seemed to be doing okay. We will be staying in his and Terri's house in Clearwater Beach. We all had a great time there last year. We went out on a boat and watched dolphins and we went on a sunset pirate cruise. Randy was chosen to be a pirate and was blasted by squirt guns the children were given. Andie is excited to be going back to Florida. She truly loves the beach. We will sorely miss our friend's company when we are there. I am so ready for a break . Just keep swimming. Just keep swimming and it will be Friday before you know it.
We can't stop the waves, but we can learn to surf. Jonathan Kabat-Zinn

April 25, 2005
How did we get here to the end of the month already? Mike Daily has started to joke about getting the CD done in a couple of years.
We had a great dinner at Jason and Blu's house yesterday. It was a couples dinner, Jason and Blu, Danny and Gary and Andie and Greg. We had some wonderful Columbia Winery wines, before, during and after dinner. Blu made grilled Teriyaki Salmon and home made scalloped potatoes. It was delicious. We topped off the evening with a game of Battle of the Sexes. Danny, Jason and I lost. It was a little unbalanced in question difficulty. Blu, Andie and Gary got questions like "Where do you put antifreeze in a car?" We got questions like "What is the standard width of a hem?" The answer is 5/8 of an inch by the way. Who knew? We laughed a lot and the home made ice cream and raspberry sauce on chocolate cake took the sting out of getting our butts kicked. It was fine food and fine company and a great way to spend a Sunday evening. We did decide that a Saturday night would be better so none of us would have to worry about getting up early the next morning.
I tell you what, I did not play Saturday night and it was great having a night off even though we just stayed home. Since I play every single weekend sometimes it feels like the weeks just run together without a break. I had wanted to spend the evening recording with Josh but his friend Mike came over so they jammed instead. It seems tough for Josh and I to get together. He did give me a guitar lesson Sunday though and I really appreciated it. Funny how life goes sometimes. I got to talk to Sarah, Chani and Freedom this weekend. It was good to hear everyone is doing fine. You've got to love them and I do.

Just keep swimming. Just keep swimming. Dorie

April 24, 2005
I woke up thinking about my statement that music is a gift that is freely given and should be given freely. It occurred to me that the statement might be misconstrued. I was talking about the emotional and heart side of music; the place where it comes from and the the reason why we play it. I didn't mean that musicians should play for free. I sometimes slip into thinking of playing as a job and not in a good way. It becomes something I have to do to make money and I lose the joy of playing, all because of a point of view. I think the people I play music with should be paid the big bucks, me too. But the joy of making music is the best payment of all. Dale, Kathy and Mary Ellen come in faithfully and they are there to listen. That is a big deal. Kent brought his daughter, Tara, in to the Cafe de Paris and the appreciation of a few people is such a big reward. It is the exchange, the sharing, that makes it all make sense. I want to take more opportunity to just get out my guitar and play for people, no P.A., just unplugged, really. That is one of the best ways to play and it keeps it real.
Chani changed her website to http://www.chanisinc.com/ and her new e-mail is supposed to read "Chani Loves Lies" and it is chaniluvslyze@yahoo.com. I misread it but I won't say what I thought it said. She is quite the talent.
April 23, 2005
Music is magic. Why do we make it? Because we have to get it out. It is a way of reaching out and reaching in at the same time. It is a gift freely given to be given freely. So many people I know are in touch with that: Ron, Jimmy, Manolito, Christopher, Josh, Freedom, Mike, John, Scott: all the players associated with the making of another CD. It has to be done for the sake of the music. I drag my feet in cynicism when I forget that the point is making it available, not whether anyone gets it. I received a letter from my good friend Bill "Mac" from San Diego. The joy he expressed from getting some CD's I sent in the mail reminded me why we do this. We all have "days", we all have responsibilities, illnesses, family issues, worries, hopes and dreams. Music lets us take pause and be alive in the moment, to share the past, present and future together.
Separation of business and music is the key to staying real and not becoming complacent in art. Why do we make music. It is our passion, always real when it comes from the heart.
Every time we offer friendship to someone we don't know, we strengthen the bond of brotherhood for all of humanity. Pablo Neruda

April 22, 2005
I did the Time Warp last night when Andie and I went to Jim McLaughlin's birthday party in Everett. It was packed. Lee Howard, the master of the 12 string guitar, leaned over to me and said, "He sure can draw a crowd." Jim gave away his T-shirts and had a delicious and free spaghetti and meat ball dinner laid out buffet style. I saw friends that I hadn't seen in what seems like two or three lifetimes. Tom and Jill Hudon were there. Tom and I took guitar lessons from William Mitchell who went on to become one of the top people at the John Bastyr College of Naturopathic Medicine. Bill passed his guitar students and incredible teaching materials on to Tom. I would love to get my hands on some of those charts. Michael Clune, who played with me in some of my first bands in the Northwest (Rapid Turnover and Urban Jazz) was there. He is fronting his band from behind the drums and they did a great job. His sister Betsy sang harmony on one of Michael's tunes. It was good to see her and her husband Dave. Man, all those memories from life on the farm in Monroe where Aaron and Sarah were born. I met Michael's and Betsy's 85 year old mother and watched as she swing danced with her son. She can cut the rug!
Jim's band was hot too. Jim is a world renown harmonica player. He is not famous for his singing abilities, but he sang a Frank Zappa song last night backed up by tight three part harmony from the other members of his band. It was fantastic. They rocked or should I say they bluesed. Andie and I were grooving to the tunes. Jim is very proud of his band and should be. His playing has matured so much over the years and it was good to see him doing what he loves.
Jimmy Culler was there also with his son, Jamie and they chowed down on that good spaghetti. I saw another Northwest great, Larry Thompson and so many others. Even W.D. was there and with no beard. He looked great. He did pat my tummy and say "Table muscles." I said okay that is it. I am switching to light beer. So many years have passed and we are all growing older. Andie looked more like somebody's daughter than someone married to the gray haired pony tail man. Lucky me. Thanks Jim for all the good times and good music.

One can never consent to creep when one feels the need to soar. Helen Keller

April 21, 2005
I found a pad on my desk with a note that said "name the ten new people you met today". Wouldn't that be something? Ten new people in a day would be quite an accomplishment. I would like to learn the names of 10 people I see frequently at places I play. Names have always been a challenge for me. I suspect it has a lot to do with being too inwardly focused. I am not much of a social person and yet at times I find socializing very fun. The thought of meeting ten new people a day just overwhelms me. I can do it and I can remember all those names. Heck, I know the lyrics to hundreds of songs. It is a matter of how much importance we place on things I guess. Maybe it is the fact that so much energy is spent contemplating the concerns and needs of our immediate and extended family that the idea of adding more people to the equation has some subconscious negative connotation. It is not valid at all, especially when I look at what has happened in our lives as we have met new people like Randy and Terri and their whole family, Jim and Penni and our trip to Cabo, Sharon and Clay on the next trip to Mexico. Kathy and Dale who introduced to fried turkey and shared many an evening with us. Christopher Nickels and his enthusiasm and faith. Ron and Tammy, Mike and April, Jimmy and the list goes on. Old friends, new friends, they enrich our lives and make our circle wider. Ten new people, you bet.
The mind is slow in unlearning what it has been long in learning. Seneca.

April 20, 2005
Well I awakened on the dark side of the bed yesterday. Then I spent the better part of the day in the emergency room where they decided I am getting old and sent me home. Andie came to be by my side and read from a little book from Oprah. It really perked me up and when she had to leave, I asked if I could keep the book and read it until they got done with me. The book came with Andie's "O" magazine and it is called What I Know for Sure. She writes about the need for gratitude in our lives. She said that it is the time when things are toughest, when we feel least grateful, that we need gratitude the most. Then she talks about keeping a gratitude journal and listing 5 things she is grateful for every day. I think that is a great idea. I do feel gratitude much of the time. I am grateful for friends like Jimmy Culler, who has been one of my biggest encouragers regarding my music, and who has been a very good friend. He stuck his neck out more than once by telling me I needed to address some of my behavior. Now that is never something one is happy to hear: you need to make some improvements. Yet it is probably one thing we each need most of all.
I have five areas of gratitude every day before I even start my list, my children, each unique, talented and beautiful, each one has taught me many of the best lessons I have learned. Just the fact that they have loved me all these years is, to me, a miracle. Andie is the same miracle. Every day I thank God she hasn't come to her senses and run off screaming. She blesses my life and is loved by many people as well. I am grateful for everyone who reads these pages and visits this website, who e-mail me and come to shows. Speaking of e-mail, Dale, yours isn't taking my messages. Love you Man.
Yesterday I was driving down the freeway and I looked out at the Puget Sound and the sunshine on the Olympic Mountains and was grateful for the beauty of this magnificent state. The water was sparkling and the sparse snow on the mountains radiated in the sun. It was one of those many moments you have if you live in the Northwest when you take pause to soak up the wonder of it all and feel gratitude for this beautiful land.
April 19, 2005
Violence racks the world. Watching the news is like going to a horror show. Murder, rape, arson, child abuse, terrorism, extortion all in the first 5 minutes of the evening news. Now if that doesn't put a warm and fuzzy feeling in your heart. I had rough dreams but no memory of them, just that edgy feeling this morning. I watch the news and I don't share much of Ann Franks sentiments about the goodness of human beings. There are also television shows like 24 hours which are very intense and well acted and written, yet they are conditioning us to condone torture. I remember as soldiers we were taught the use of labels to influence our attitudes . I was never comfortable with that when I was in the military and I knew what the motivation was : dehumanize the enemy. The new enemies are terrorists, why not call them murderers or psychopaths. How do we contend with people who will obliterate themselves in to achieve their goal. I don't know the answer to that one at all. I do know it is time to get right with God. It has always been time to get right with God. I heard a speaker say you may not have tomorrow. It is true that tomorrow is a long time and tomorrow may never come. Since we all know that no one gets out alive, some hope for the next phase is a good thing. I wish I could really grasp that and in turn share it through music. The ways of this world can be very harsh but there is comfort in faith. Too bad God isn't running the news, it would be good.

April 17, 2005
We played the evening service in Bellingham Sunday night. It was good to play with Kevin and Paul again and it was a beautiful service. The message was a reaffirmation of commitment to follow Jesus. Kevin is such a fine piano player and Paul is totally there for every song. He has a good heart. It is good to rehearse and play an hour 's worth of new music. Kevin and Paul have sung together for years and they know some very beautiful, as well as fun, worship songs. There is one more service before they cancel them for the summer months and it will be on May 22.
Saturday night at Provinces was good. I loved the music and I loved visiting with friends on the one break we took all evening. You know I talk about moving some where warm, and I was made for walking on a warm beach, but I am now not so sure I could ever move away from here because there are so many people I love. Having moved every few years the whole time I was growing up I have cherished the friendships that have blessed our lives. I loved traveling and it enriched my life. Living 6 years in Europe while growing up gave me a whole different perspective on the world but I never knew what it was like to have long time friends. Now I have something of a knack for making people angry so I am really humbled and happy to have the friends who have stuck by me through all these crazy years, Andie first and so many more. Let me be a friend that you can turn to and let the love we share be love we can learn through. God bless. G.



April 16, 2005
After all these years of playing I can still empty a room faster than any one else I know. It was packed at Provs and down to about four people, Dale, Kathy, Mary Ellen and Kelly, who was bartending. Welcome home Kelly. It was a good evening because Christopher Nickels came in with his acoustic guitar and we played the evening together. It was a little living room concert and Kelly also did a set. That is one thing nice about a slow evening, the bartender can join the band. The evening had a bit of a rough start but it smoothed out the second set. Sound systems are proof that there are gremlins. I think I throw off some strange magnetic energy that causes computers and P.A. systems to go haywire.
It was good to spend some one on one time with Christopher and to hear how the Lord is working in his life. When you are right with God, every thing else gets a whole new perspective. Like Bob Dylan once said, You're gonna have to serve somebody. Who is it going to be?
April 15, 2005
We watched the farewell to Everybody Loves Raymond show on Oprah last night. That series was funny and it was one of the few TV shows Andie and I watched on a regular basis. I wonder what it would be like to spend so much time working every day on what you love with people you love. From the way the actors all appeared they had the time of their lives. You could see how fond they were of each other. It is the closeness in life that makes the difference I think. Each of us is a little universe but when we let others in and they let us in the universe is so much more vast and rich. Music is such a good way to reach out and touch people. I was talking to Christina yesterday and she mentioned the responsibility that comes with making music. It gives one the power to affect in a positive or negative way. That kind of awareness is what I love the most about playing with the musicians who perform with me. They all have an awareness of what music does for them and for the people who come to hear us play. Many musician friends now use their talents in church for the purpose of worship. I will on Sunday in Bellingham with Pastor Paul and Kevin. That is a powerful use of music. On one level, every time we play we are giving praise and thanks for the gift of music, and for the people in our lives. Music makes us so much closer, even if it is only for the length of a song, but we carry some of that closeness in our hearts long after the music and the night is over. I believe the cast of that TV show will carry that joy with them the rest of their lives and are better actors and people from their experiences together.
Tonight and tomorrow night at Provinces!

April 14, 2005
The brain is here but apparently on standby. This is a double duty weekend with Provinces and Cafe de Paris. It looks like I will be flying solo Friday and have a bunch of the boys Saturday; Ron, Christopher and Jimmy I believe. I hope John Matthews can make it in and wouldn't it be great if Manolito stopped by. He has a concert that day. It should be fun. I am not sure if I will be bringing in my new toys or not but come in if you can.
We are going to Florida for a week. Once again it will be to check out the potential there for work and play and to just have some leisure time on the beach. It looks like Andie, Liz and I. We had no other takers. We were going to bring one of Liz's friends but she couldn't come so there you go. The three musketeers will be on the beach. Josh expressed no interest in Florida, Sarah is too busy, Chani is in Alaska and Freedom is buying a house. I hope to see some of my family when we are back there, at least Maria if she can make it down. Maybe I will just drive up to Orlando, who knows. We are hoping Terri and Randy will be able to come for a bit and meet Liz.
I remember a Jackson Brown song in which he says, the only time that is too short is the time we get to play. I feel that way a lot of the time. It seems like just a minute ago that I was at Provinces and now here we go again and I look forward so much to playing music with the band. Although at Provinces that means no Mike and no drums. Dale (Shaker Boy) helps out tough. I want more of that and I want to get back to doing concerts. Hopefully, with Manolito on the mend, we can put it together for some summer shows. Time will tell.

Worry often gives a small thing a big shadow. Swedish Proverb

April 12, 2005
I am a bit slow today. I heard from Grandpa Joe yesterday and he sounds good. He is leading worship at a small church in Tennessee. I also got a forward from my sister Maria. I don't do good with forwards but I always read Maria's. The Murat's tend to spread out, at least on my side of the family but love is not hindered by miles.
We are thinking of going to Clearwater Beach for the first week of May. Of course as soon as we began talking about it I got a call to play at Columbia Winery the weekend we would be gone. Sometimes you just have to go anyway. We have Josh and Christina having a baby and Liz having a baby so this summer we get two grandchildren. I think we are going to be pretty busy in the coming seasons. Some beach time would be good. At the same time we are trying to finish a new CD and work on more projects than I can track. But life is good. We are truly blessed with friends and family. Speaking of which, Terri called from Ohio and kept me company on a long drive yesterday. It was good to hear from her and I hope we get to see Randy and T if we do go to Florida. There is much to do and time to manage. Making the most of time, isn't that the biggest challenge?
April 11, 2005
I am in a fog today. I have been reading Proverbs over the last few weeks. In the bathroom study is where I find myself doing most of my Bible reading. It is not exactly a sanctuary but it is one of the few places you can almost have some privacy. That isn't light reading. Each statement is at least a day's meditation. Today I am so tired from the 7 day road trip that I can't remember a single one. Something about people who sleep too much will stay poor. I guess I am bound for riches. We saw some beautiful sights on the way down the coast. I am still longing to be some where warm for more than a while: Mexico, Florida, Hawaii. I don't really care just put me on a plan and set me down in the sand near a beach please. My laptop caught a bug on the road and I had to completely erase and reinstall all the software so I am just getting up and going today. I have spent the day installing software in two computers at once and Mac beats the hell out of PC. I want to look at the sky, not a screen. May I have some cheese to go with my wine please.
Nothing is so potent as the silent influence of a good example. James Kent
April 10, 2005
Home at last. It is early Sunday morning and once again I am awake sipping a freshly ground and brewed cup of Starbucks Coffee. There's no place like home. There's no place like home. Josh and Christina had the house all clean and the vibes were very good here when we arrived last night. Andie got some great photos and I will put some up as soon as I get them transferred. The drive from Longview was long on time and lean on view. Before we left Longbeach we found the little hat shop where I bought a Beret several years ago and I bought two. It was very cold out yesterday so we didn't spend much time on the beach. We did go to the Free Museum where we saw a bizarre collection of stuffed animals including Jake the crocodile man. The museum is really a gift shop with tons of trivia attached to the wall just below the ceiling. There were Native American weapons, pictures of a lynching, a stuffed shark from the Philippines and lots of poorly maintained stuffed animals from around the world. It was like stepping into Ripley's Believe it or Not. We were going to stay for two days in Longbeach but Liz got creeped out by the cabin we rented. Andie and I have stayed there twice and we enjoyed it both times. We were so overdue for a rest from travel but instead we spent the day driving until 10 PM last night when we finally arrived home.
Josh's friend Mike was here and they were playing music in the studio. We just purchased the new POD Live from Line 6 and Josh was already well acquainted with it. His playing has reached an amazing level and I am always impressed with his passion and accuracy. We like the new toy although I believe Josh will be the one to get the most use out of it, but just the same, I think I will go have a shot at playing with it.

April 8, 2005
Don't eat at Sambo's in Lincoln City Oregon. It is nasty! I am going to transcribe Liz's notes on the trip because they are pretty funny. The rain has let up a bit and it is gray and lush as we head North towards home holding our tummies and hoping we won't die from that breakfast. We are driving through the lush Northwest forests thick with ferns and Evergreens. Yesterday afternoon we walked briefly on some sand dunes. We are not desert people we decided. We were pooped by the time we made it to the top of the first dune and there was gray hawk that thought our Chihuahua would make a nice snack. It followed us back to the car looking for a opportunity to snag her but she escaped uneaten. We are now on our way to Tillamook to cut some cheese.

April 7, 2005
Go wireless! I see it is time to go wireless on the laptop. Most of the hotels now have high speed connections for free if you have a wireless network card. What a difference high speed makes. It almost scared me. We are still in the phone line age at our house.
We have had Washington weather today. It poured rain, cleared up and got sunny and now at about 2 in the afternoon it is overcast once again. I am still in a reflective space after all the hours we spent in the Redwoods. I recall another age of living in California and being close to the land, living in the woods and swimming in the rivers near Grass Valley. The next trip we make I would like to go all the way there in the Sierra Foothills.
Andie loved the pool where we stayed last night. We think they had the pipes mixed up between the hot tub and the pool. The pool was like a very warm bath. It was half indoors and half out. This morning we swam in the rain. That is one of my favorite things to do, swim in the rain. Scuba Diving is fun too because when it is pouring down rain on top of the water it is calm and clear underneath. The coast line is beautiful. There is so much driftwood. It makes me think of my friend Dan Owens. He became a wood carver, he was a jazz pianist and played Fender Rhodes on my first album. He contracted some strange disease that takes away the use of your arms. God bless him. He was very good at piano and at carving happy little old men faces out of driftwood. Both the California and Oregon coasts are heavily littered with beautiful driftwood. Each piece holds hidden faces that will remain ever so, although I hope for a cure and to someday bring a car load to Dan and sit back and watch him free those happy puff cheeky old man faces like he used to do.
April 7, 2005
We are in Acadia California and it rained heavy last night. I have to run over for a swim in a minute. The Redwoods were incredible. So old and so beautiful. I haven't been to this part of California since before Aaron was born. I think I drove down the same Highway with Robert Jensen in his little Toyota truck. I am enjoying the spontaneity of this trip. We are about to turn around and head north. I would like to just keep going.
Last night at the pool I met a Pastor who is also into the digital document sales industry. We stood in the parking lot talking computer for awhile after Liz and Andie went up to the room. We ran into him at breakfast and I got his card. I look forward to looking up the company where he works and seeing what they are like: he is associated with Lanier. Andie said we were bad to be talking business but that is part of the purpose for the trip: new opportunities. Keep your eyes open and you never know what God will show you. On we go and thanks for the visit.
April 6, 2005
We are cruising down Hwy 101 as I write this note and we just crossed the California state line. There is a lovely view of the coastline as we head towards our next destination; Redwood Forests. The last time we passed this way you could smell the forest fires as soon as we got into California. There is a Casino not a mile from the border. When I was a kid there was a saying , little corner don't you cry, you'll have a gas station by and by. Now it seems like Casinos pop up in the same way. That is a topic for another day.
The sun is shining. It is a lazy day, even the cows are laying down in the fields. We just ran a test and it is still too cold to open the sun roof. We passed another bunch of cows laying around the field. Things really are laid back in California. We are enjoying this mellow drive and there is just one thing we need to make it better, a Starbucks. Time on the road has been good but I am having withdrawals. Maybe there will be one in Crescent City. We will see.

April 5, 2005
We are in Brookings 6 miles from the California border. We are going to go hug some Redwoods tomorrow. Our room looks out on a drift wood cluttered section on the beach. I am listening to my favorite sound; the wind and the waves. There is the occasional squawk of a passing seagull. The girls have gone to swim in the pool. Missy just submitted to being taken off my lap and put on the bed. What is the sound of two hands typing? Progress. There is a grayness to the ocean and the sky in the Northwest. It is subtle and somewhat sad in a way. I get the sense of joy from the turquoise seas in the Caribbean. This ocean is more profound and introspective. It has a ponder your life and take stock of your spirit color and sound. The gray and bluish bruise colored clouds can be foreboding as any bad day can be. The darkness is kept in a positive perspective by the continuous crashing of the waves. Waves that seem to say, come what may, life goes on.

April 4, 2005
Let sleeping dogs lie. Now that applies this morning as I attempt to type one handed while holding our somewhat chubby Chihuahua. I think we need a doggy tread mill. It is a gray morning punctuated by the roar of the waves as they crash continuously against the shoreline. Ah Andie just took the baby for a walk freeing up both of my hands for typing.
I watched a loud and raucous family in the pool when we were swimming. They were having fun and there was five of them. It made me think of our trips to Sun Mountain Lodge. Those are among my happiest memories with the family. There are thousands scattered across what sometimes feels like several lifetimes rolled into one. Happy thoughts include: building Tee Pees with Freedom, going to Florida with Sarah, driving across country with Chani, driving with Josh and talking or playing music, the father daughter night with Liz or watching her dance. As I think about these times it reminds me that I want and need even more time one on one with family and friends. Time, our greatest blessing and the greatest gift we have to give.
April 3, 2005
We are in Lincoln City, Oregon on the coast. Josh and Christina are taking care of the home front. The sound of the ocean is a wonderful thing. We are going to settle in for a leisurely night on head on down the coast tomorrow. It is good to be on the road.
I may not write much over the next few days but you never know.

April 1, 2005
Did you sleep a little better last night? If so, it was because Jimmy Culler, Rob Peebler and I sat in the studio last night and solved all the problems in the world. It was a very interesting conversation in which we discussed the nature of God and the impact our thoughts have on the world around us. We can change the world in a positive way when we learn to direct our thinking in a more positive manner. It is funny how problems shrink when viewed through eyes that encompass the big picture and the greater good. I stayed up way too late last night and I am feeling it this morning. It was worth it because I sensed that we were putting everything in perspective and the three of us had it all figured out. I guess there was four us if you include Captain Morgan. Just before saying good night and heading out to share our new found discoveries with the world, Andie called us and gave us each a piece of freshly made blueberry cheese cake. Oh my God was it good! So I slept really good last night knowing we had touched on all the answers to the questions of life. I just wish I had written them down so I could remember them today.