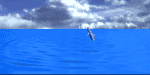 September 13, 2013

September 11, 2013 Hard work beats talent when talent won't work hard.
We returned from three weeks in Maui with many mixed feelings. Joy, rest, hope, frustration, peace, reflection, gratitude. There is lots to do now that we are back and winter is coming. Moving to Maui was a strong feeling we had over there. The idea of starting new and simple and yet we are here and seeking to be in gratitude and grace whether we go or stay. The first big thing is thinning down and organizing the possessions we carry and there are many. Higher still is getting my studio put back together so I can do some writing and recording here at home. I need to fix my drum machine and dust off my two vintage machines and see if I can get them to work again. Painting the studio lighter and brighter colors is on the plate a well. Maybe even moving some gear into the living room so we can work as a family. The big thing I need to do is make lists that I can check off as I go. I find wandering around in lost lands in my mind while trying to accomplish anything at all is pointless. I need focus. And yet I feel adrift. So I will arise and make that list and start this new day and work on creating the comfortable space in which to practice my guitar and piano and write my poetry and journals. Or maybe i will just lie here for a while lost in Vietnam.
September 1, 2013
More people would learn from their mistakes if they weren't so busy denying them. Harold J. Smith
The last day on Maui and we are relaxing in the Condo. I look and see Kayden on his iPad watching A Pair of Kings, Andie is checking in on FB and I have been practicing a medley of Mercy Mercy Me and What's Going On by Marvin Gaye and writing a little tag at the end to shed some light and hope on the lyrics. Andie and Kayden had a nice walk on the beach across the street. That is one of the things she will miss the most.
A couple of days ago we went to 6 or 7 different beautiful beaches and so enjoyed the day, I got crisped a little by the sun and had to lay low yesterday and should do the same today. I think we will head into Praia today at some point to see our little beach we have come to love so well.
Sending out the love